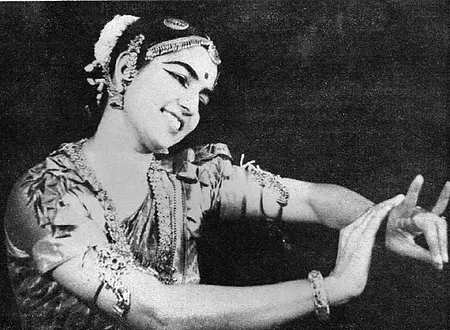 Smt. Rukmini Devi Arundale
     Rukmini Devi Arundale was an Indian classical dancer who led the renaissance of the 'Bharatanatyam' dance form and founded the Kalakshetra Foundation, an academy of dance and music in Chennai. Born into an upper-class Brahmin family in India, she grew up in an environment where she was exposed to dance, music and culture. Her interest in theosophy led her to marry a fellow theosophist, the Britisher Dr. George Arundale. Inspired by the Russian ballerina Anna Pavlova, she decided to discover traditional Indian dance forms and began learning Bharatanatyam and eventually founded Kalakshetra, a centre for artistic endeavor.
Founded in 1936 by the vibrant visionary Rukmini Devi Arundale, the Institution stands testimony to her dream of creating a space where the essence of Indian thought would find expression through artistic education. An institution she established with the vision "of imparting to the young the true spirit of Art, devoid of vulgarity and commercialism". She played a vital role in revitalizing Bharatanatyam and popularizing it all over the world.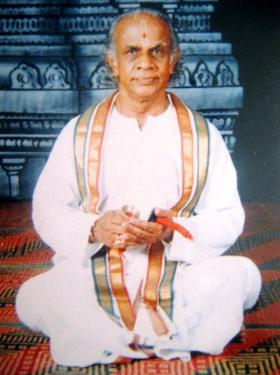 Adyar K. Lakshman
     Shri Adyar Lakshman began his education at Kalakshetra as a young boy. He had the good fortune to receive his early training and exposure to the classical arts from Rukmini Devi herself. He trained in Bharatanatyam with a galaxy of gurus like Rukmini Devi, Peria Sarada, Sarada Hoffman and Mylapore Gowri Ammal. His gurus in vocal music were Tiger Varadhachari, Veena Krishnamachari, Budalur Krishnamoorthy Sastrigal, TK Ramaswamy Iyengar, Mysore Vasudevacharya. He honed his nattuvangam skills under Rukmini Devi, Peria Sarada and KN Dandayuthapani Pillai.
He then founded the Bharatha Choodamani Academy of Fine arts in 1969. Shri Adyar Lakshman has received several awards for his outstanding contribution to the art of BharathaNatyam, as a dance guru, choreographer, composer and nattuvanar.
Adyar Lakshman has been honored with many prestigious awards and titles for his prowess as a natyacharya. He has received the Kalaimamani award, Padma Shri, Sangeet Natak Akademi Award, Sangeetha Kala Acharya, Natya Kala Shiromani, Kala Vipanchee and so on.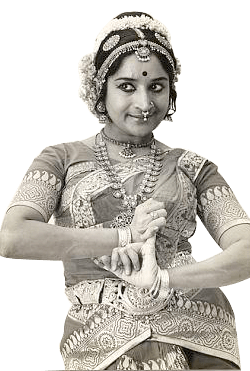 Smt. R. Rhadha
     Smt. Rhadha is one of the foremost exponents of the Vazhuvur tradition of Bharatanatyam with a career spanning more than five decades. As a star pupil of Natyacharya Vazhuvur Ramiah Pillai, she has performed extensively in India and abroad with her illustrious elder sister Kamala and younger sister Vasanthi.
They had the honour of performing at official functions in the presence of world leaders like Pandit Jawaharlal Nehru, Dr. Radhakrishnan, Dwight Eisenhower and Queen Elizabeth II. Rhadha has been performing solo over the last thirty years and has won recognition as a performer, choreographer and Guru.
She started her dance school Pushpanjali in the year 1982 and has trained scores of disciples, who have won laurels for their Guru and the institution. She has received the Sangeet Natak Akademi national award, Sangeetha Kala Acharya from the Music Academy, Acharya Choodamani from the Krishna Gana Sabha, Chennai, Kalaimamani and Nritya Ratnakara (Bhairavi Indian Fine Arts Society, Cleveland, USA) awards.